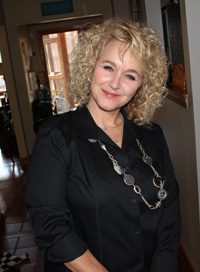 Nicole Moore-Johnson
Owner
Nicole grew up with a family that had many dogs. Her dad trained and sold duck-hunting Lab's. As a child, she grew up at field trials, watching dogs hunt and live. Dogs come naturally to her. "I feel like I know what they think." She currently has 4 in her home, all rescues: Jill – Jack Russell, Lily – Poodle mix, Texas – German Shepherd, Tahoe – German Shepherd. Nicole is orginally from Eastern NC, attended East Carolina University and is formally trained as a BS Registered Nurse. She worked, previously, in Trauma ICU and Dialysis. She has two sons that attend ECU. The kennel is a dream come true for her. You will find her there most days, either working in the kennel or doing office work.
Board member of the Union County Humane Society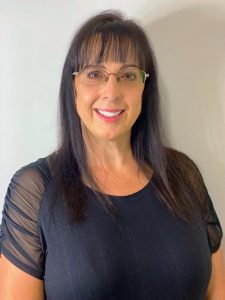 Audrey Crowley is the manager at Charlotte Kennels and has been a part of the team for 20 years. She is also our resident groomer with over 35 years of experience. With her long love of animals and her attention to detail, you can trust that her number one priority is ensuring a pleasant stay for all of our boarders. When Audrey is not at the kennel she enjoys going to the mountains, taking care of her chickens, and baking.
Dylan Armstrong
Supervisor
Dylan grew up in a family with dogs here in Union County. He is VERY VERY passionate about animals. He loves working with and developing relationships with all of our daycare dogs. On any given day you can hear Dylan out in one of our play yards having a conversation with each dog. He has a great sense when it comes to dog behavior. He knew working with animals made him happiest and he wanted to join our team. He has fit in perfect and has become an essential part of Charlotte Kennels.
Dylan has also devoted lots of time and energy in helping animals through the Humane Society of Union County. He works at all
capacities, he does transport, pet care and helps with adoptions. Again, his love for animals is very apparent in all that he does.
When not getting lots of pup play time in, you will find Dylan enjoying tinkering with computers. He also loves to play video games!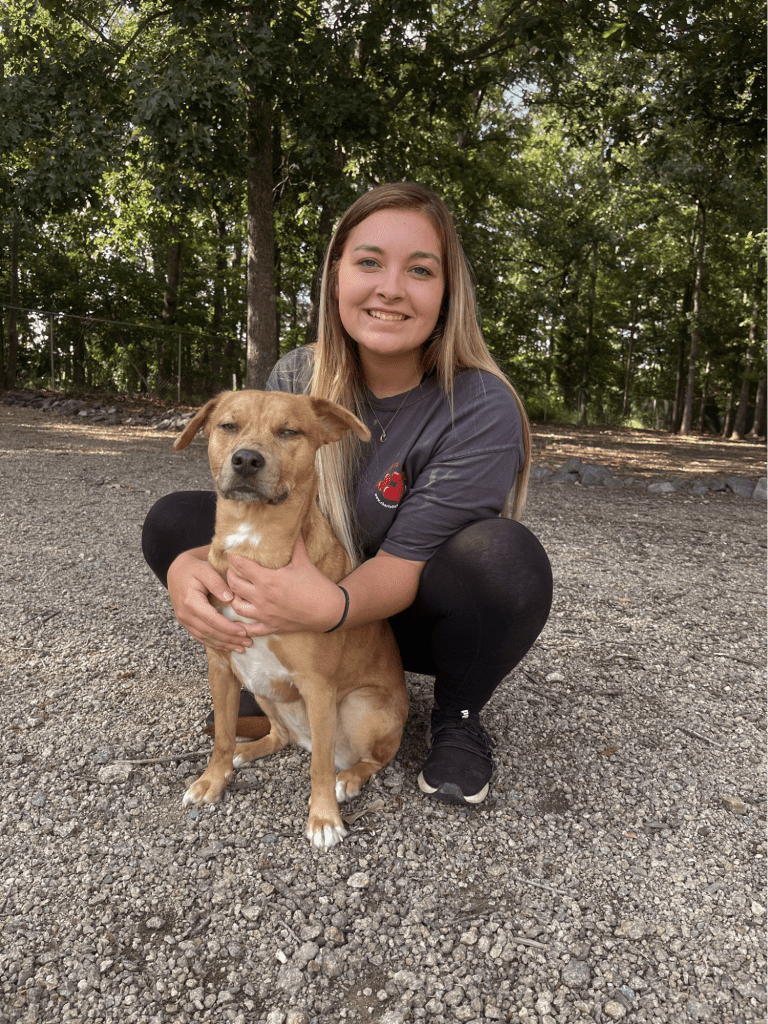 Skylar Buffington
Assistant Manager
Skylar graduated from Forest Hills High School and started working at the kennel. According to her, it's been – by far – the best job with all the best dogs! She has 4 dogs of her own: 3 English bulldogs named Harley, Chelsea, and Godi and her newest doggy Lilly. Skylar enjoys working with animals every day; it's been a passion of hers since she was young! She is planning to stay at Charlotte Kennels as long as we'll have her. Judging by the fantastic employee she is, that will be a long time!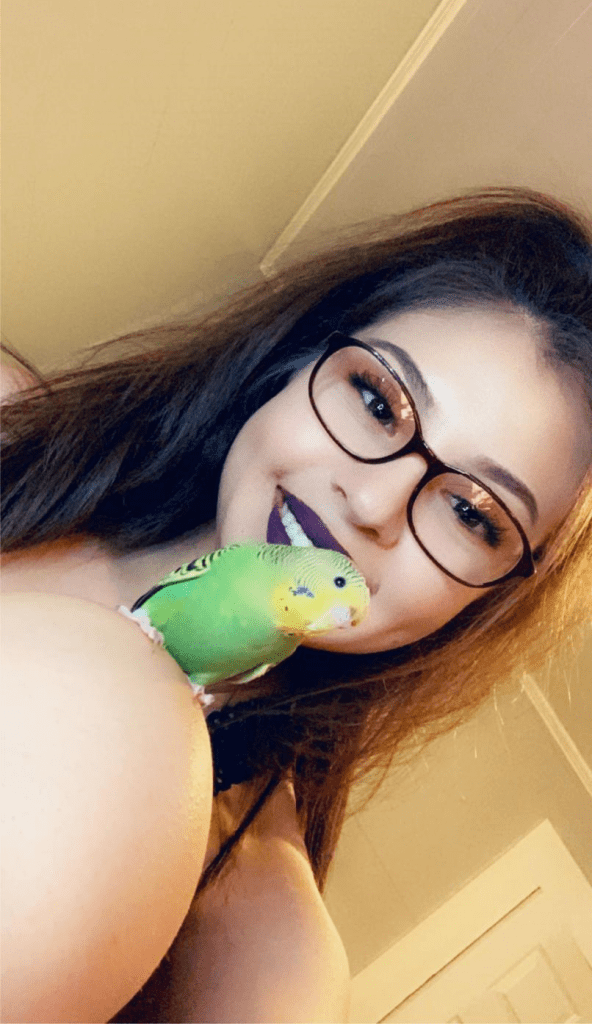 Gabby Castaneda
Shift Leader
Gabby is a Monroe, NC local. She graduated from Forest Hills High School and didn't pursue school right away, but she's hoping to go back sometime soon to become an Ultrasound Technician. She has 2 dogs of her own: Canelo, a husky/lab mix, and a doberman named Diesel. She also has a parakeet named Junie. As a little girl, her family owned a small farm and lots of animals, so working at the kennel is nothing new but definitely lots of fun!
Madison Hardy
Shift Leader
Madison was born in Monroe, NC and graduated from Sun Valley High. She has a blue nose pitbull named Grace, who she loves dearly. She has two older brothers and a younger brother and sister. Madi aspires to join the medical field but has yet to decide whether she want to work with people or animals!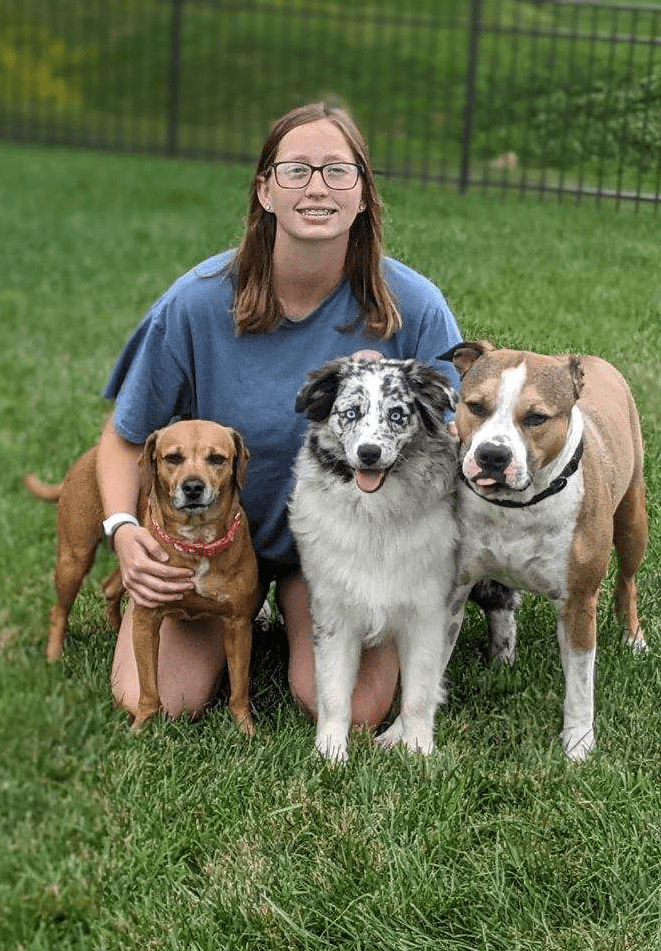 Brooke Walters
Shift Leader
Brooke was born and raised here in Union County! She currently attends Piedmont High School, where she is in the marching band and plays the bass clarinet. She is happy to share she has 5 pets at home – a beagle mix named Reece, an american staffordshire terrier named Mowgli, Daphne, her australian shepherd, and Tinker and Tank, her two cats. Later in life, she hopes to become a veterinarian or an aeronautical engineer. She has two older siblings, a brother and a sister. Her passions are reading, spending time with friends and family, and enjoying nature.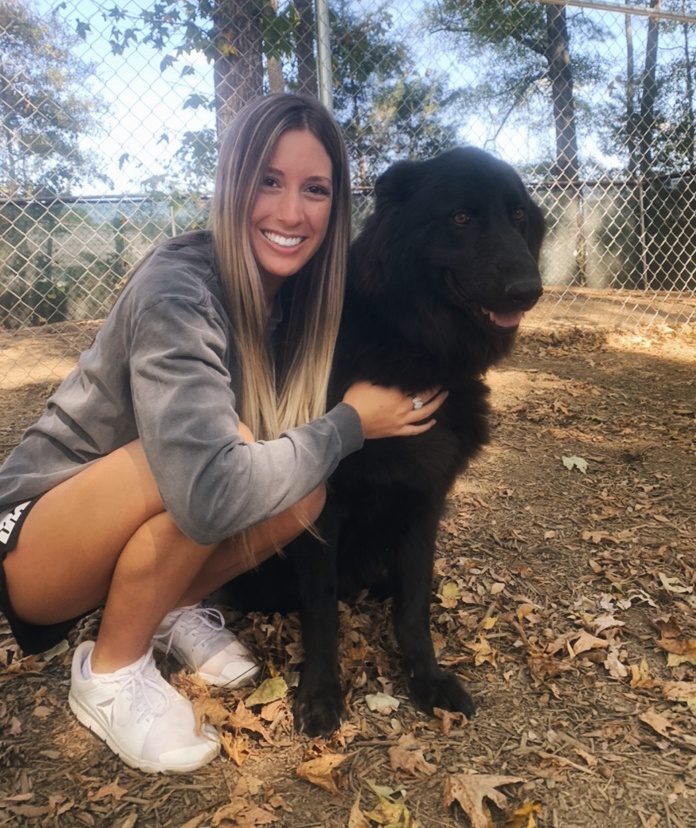 She is a graduate from Weddington High School. Hannah is currently attending CPCC, where she plans on applying to the Cardiovascular Sonography program, March 2020. She has looked at many different fields in healthcare and decided this would be her passion. She enjoys interacting with people and helping them make life a little easier. It is safe to say this is also why she chose to work with animals at Charlotte Kennels!! She has a big heart and really enjoys the balance between patient care and working closely with all of the animals. Currently, she has one rescued cat, "Cedric", he had a rough start to life but now lives high on the hog with Hannah. She hopes in the very near future she can add to her animal family. In her spare time she studies, volunteers and enjoys lots of outside activities. Say Hi…to Hannah next time you are at the kennel.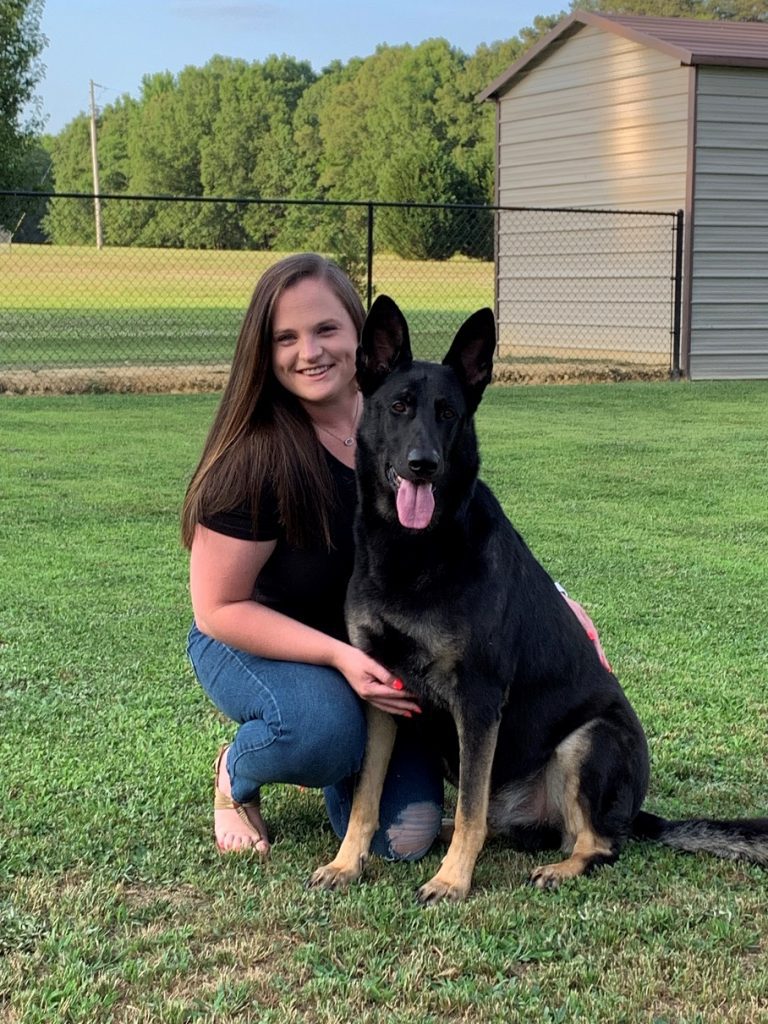 Morgan was born and raised right here in Indian Trail, NC. She currently works as a medical assistant with Atrium Health and is enrolled at Liberty University to finish up her bachelor's degree in Business Administration with Healthcare management focus.
She has a German shepherd named Diesel and a Yorkie named Soffie. Morgan also has two puppy nieces; a Bernie doodle named Piper and a Pitbull named Ayla. She enjoys spending time with friends, family and traveling.
" I love working at Charlotte Kennels because I get to love on fur babies and interact with all different breeds of dogs and cats."
We are very lucky to have Morgan working for us at least one shift a week. We would love more of her time!!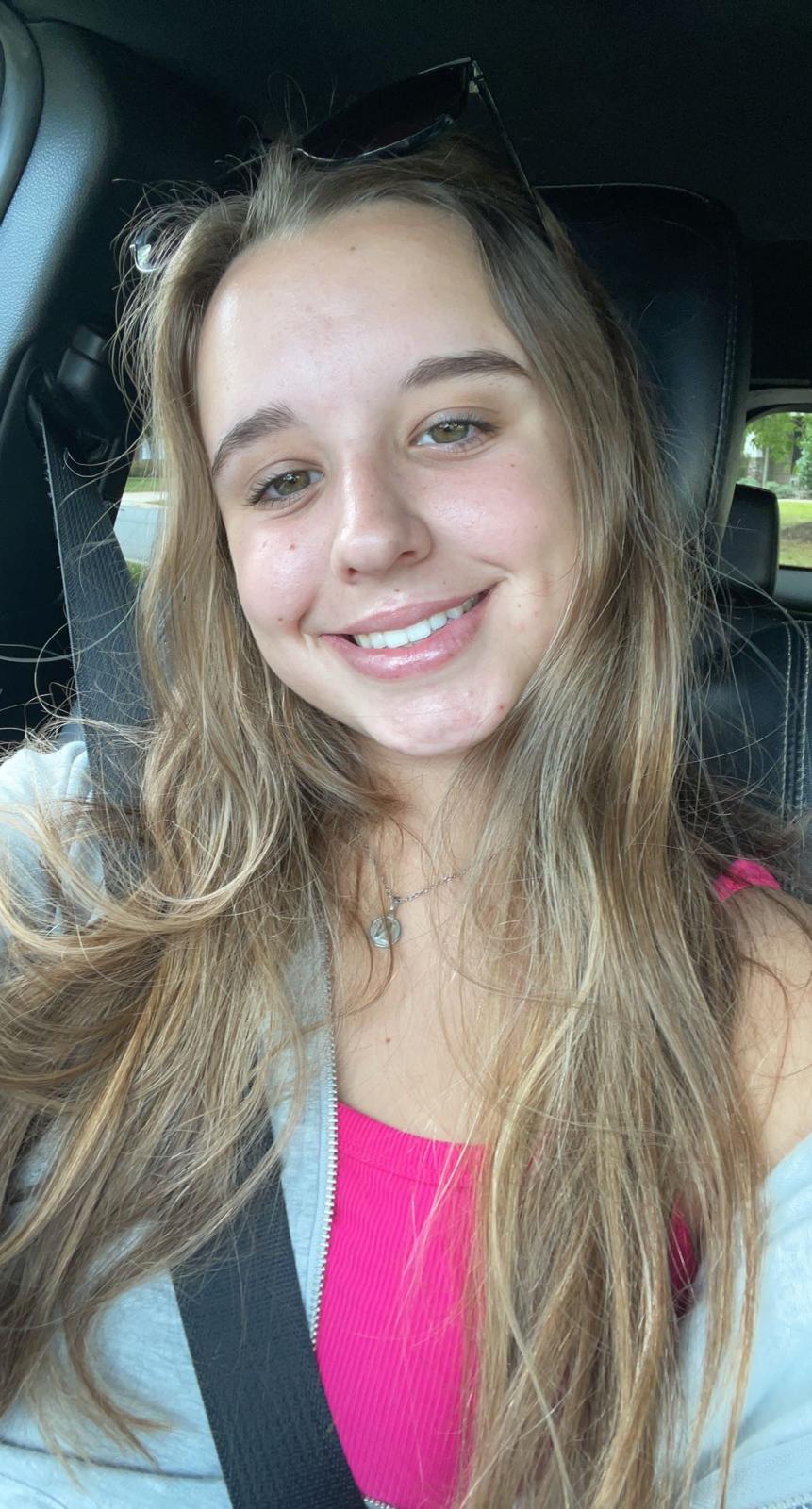 Nadia was born and raised in indian trail. She currently is a junior at Porter Ridge High, and enjoys playing softball in her free time. Nadia has 3 dogs, 2 boxers and 1 chihuahua and also has an orange cat. Nadia is very passionate when it comes to animals so being able to work with them is so much fun!
Peyton was born in Gastonia, NC but moved to Union County, NC in middle school. She currently attends Piedmont High school. She has 2 dogs. A boxer named Blitzen and a Yorkipoo named Lily. Later in life, she hopes to become a teacher in elementary school. She has 2 siblings, an older sister, and a younger sister. Her passions are hanging out with family and friends.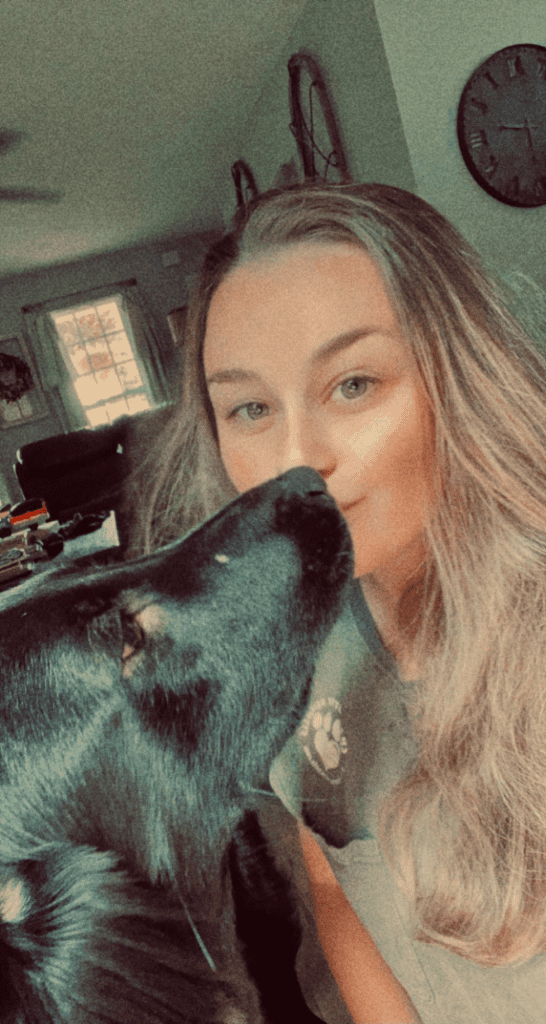 Sydney was born and raised here in Indian Trail, NC in an animal-loving family with 3 other siblings. She currently attends Central Piedmont Community College, hoping to knock some pre-requisites out. She has three dogs and a guinea pig and also actively fosters for the Humane Society of Union County! "I love working at Charlotte Kennels because I get to do my dream job – taking care of animals! Animals are my passion!"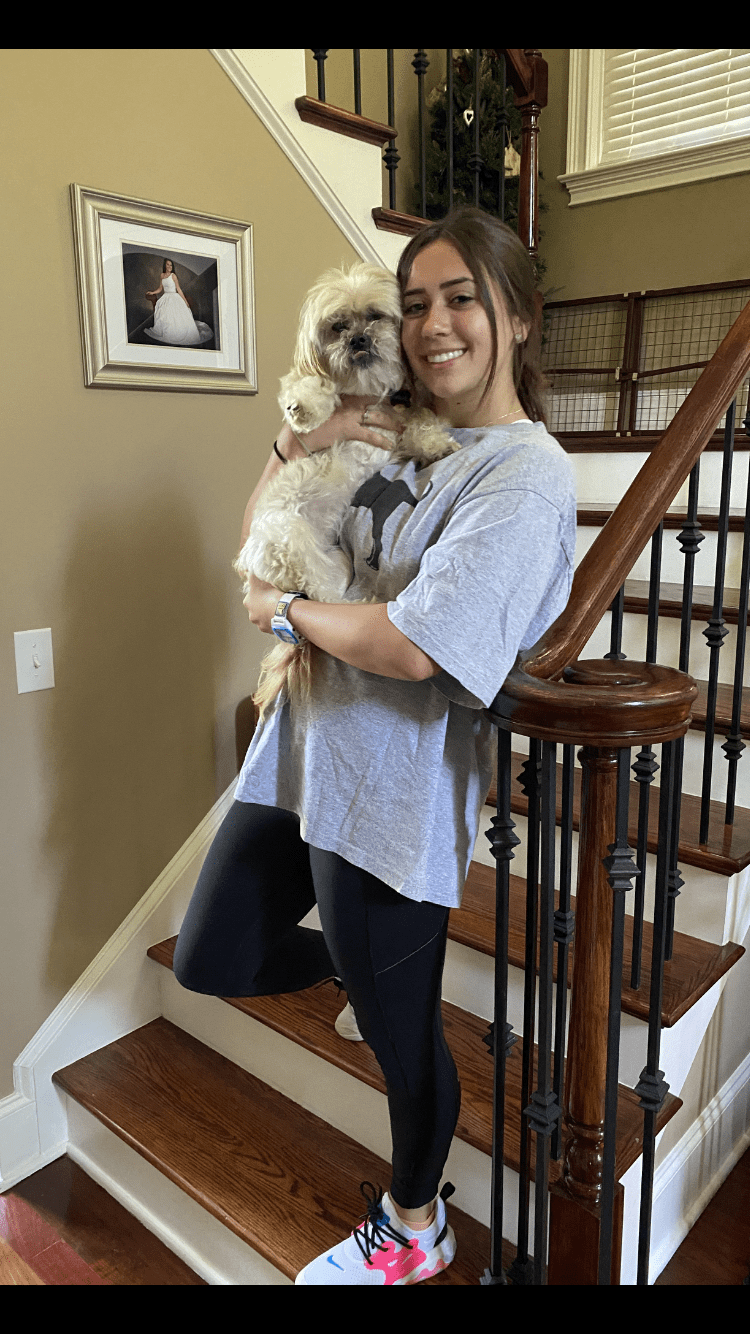 Maison is a student at Weddington High School, many of you may know her from her sister Reagan. Reagan has worked for Charlotte Kennels for many years. We are excited to get a chance to work with Maison before she heads off to college. She is hoping to attend University of Georgia or Chapel Hill. Her desired major is Sports Medicine.
With her spare time Maison enjoys dance, lacrosse and spending time with her friends and family. Currently she has one pet in her family. Hershel is a maltese mix and has been coming to Charlotte Kennels for his entire life. He is a handful to groom but has done well with Audrey grooming him through the years.
Maison will be learning the ropes with help from the other staff, in hopes of being a shift leader in the coming year. She enjoys the one on one activities with each pet. She goes out of her way to make sure each pet and owner has their needs addressed.
Madison Gruca
Shift Leader
Meet Madison Gruca. Madison graduated from Porter Ridge High School in 2017. She is currently attending UNC Charlotte and majoring in communications. Madison has lived in Union County her entire life, a rarity these days in this area. Madison has three dogs Duke, Winston and Nelly, which are all rescued mutts. Her hobbies include hanging out with friends and family, swimming and most importantly playing with dogs! Madison enjoys working at Charlotte Kennels because she gets to do what she loves and considers to be a hobby ….which is interacting with all animals but especially dogs.
Patricia Gullett
Office Manager
Trisha is originally from a small town in east TN called Lenior City. She grew up on a farm where she cared for many animals (dogs, cats, ducks, chickens, calves, and horses). Her mom could always find the direction she had gone in due to the trail of animals that would follow! Trisha currently has many fur babies in her home and outside. She's known for taking in animals in need around her home in the country side. "I am super excited to be working for Charlotte Kennels. I get to come work around furbabies all day!! Who can beat that!? 🙂 "
Sarah is in school at South Piedmont Community College and set to graduate at the end of the year. She is planning on transferring to UNC Charlotte to pursue a degree in communications. She has 2 dogs at home (Sammi and Lucy) and has loved animals her whole life! She just recently took a lead position in the kennel and will be working in out front office as well.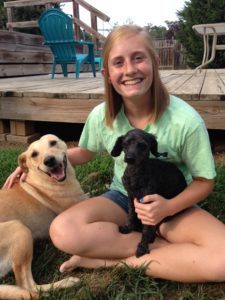 Emily attends Piedmont High School and plays for their women's soccer team. After high school, she plans to attend either NC State or UNCW to study veterinary medicine or marine biology. She has loved animals ever since she was a little girl, which drove her towards her study choices in college and working at the Charlotte Kennels. Emily comes from a family of six, they own two dogs, Baxter, a toy poodle, and Ginger, a lab mix. Hobbies include going to the beach, spending time with family, and playing soccer. Currently Emily works weekends due to her very busy school schedule.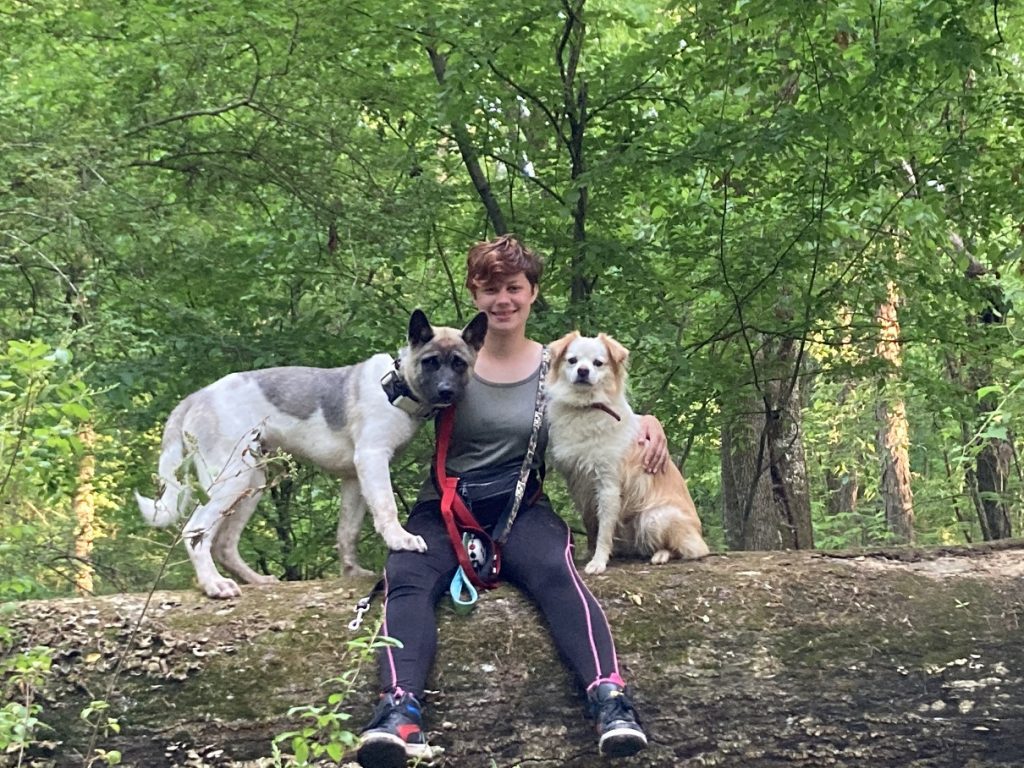 Ashley Alverez currently lives in Indian Trail area, She has two siblings and is a very active pet owner, she has 2 dogs, 2 cats, 2 bearded dragons, 1 snake, and a few other small animals. She is saving for vocational school for Advanced K9 Training. This includes K9 protection, K9 search and rescue, service dogs, and general obedience.
Ashley has a huge passion for the American Akita and would love to assist in preserving the breed, later down the line, as well as properly educating people about the breed.
I love working at Charlotte Kennels because "I am around dogs all day"
We are very lucky to have Ashley on staff, she is very motivated and has quite the understanding of animal behavior. She has helped us a great deal with our kennel bearded dragon Garbanzo.
Meet Tasha Rhone, she is originally from Melbourne, Florida and move to the Charlotte area when she was 4 years old. She graduated from Sun Valley High School, currently she goes to SPCC and is majoring in Criminal Justice. Tasha ….says she loves working at Charlotte Kennels, because of all of the animals and how inviting all the staff members are at the kennel. She also volunteers frequently with her criminal justice program. Tasha has 4 cats two of which she found roaming the streets, her most recent acquisition is BooBoo, which came from the Humane Society of Union County and was fostered at Charlotte Kennels. She has two dogs as well, Cupcake a Great Dane and Winston an English Bulldog. Tasha has a heart of gold, and all the animals love her. She is a very kind and gentle soul.
Meet Crystal Carico, she has worked at Charlotte Kennels for almost 1 year now. She is a super thoughtful and extremely dedicated animal lover. She is originally from Mecklenburg County but moved to Union County 12 years ago. Crystal graduated from Sun Valley High School in 2014. At home she has a Chihuahua/Jack Russell mix named Riley and a cat named Tiger. Crystal really enjoys working at Charlotte Kennels …..being able to interact with animals on a daily basis is a dream come true for her.🐾❤️🐾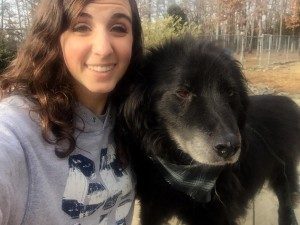 Nikki Randazzo literally has been working with dogs at Charlotte Kennels since she was 5 years old! She has been home schooled since first grade. She will graduate 2015. Audrey who works with us, is her mother. She loves spending time with her friends and family. She has four dogs, Shadow (Chow/Lab), Butch (Husky/Lab), Rosie (red nose Doberman) and Lonnie (red/nose Pitt Bull Terrier). Nikki says her favorite part of working at the kennel is caring for and playing with all the animals that come in. Her hobbies include shopping, going on retreats with her church and lots of pool time in the summer. Nikki knows Charlotte Kennels up one side and down the other, for sure. She has a deep love for animals and is very in tune to any and all issues that may arise. We feel very luck to have such an exceptionally smart, friendly and knowledgeable leader in our establishment.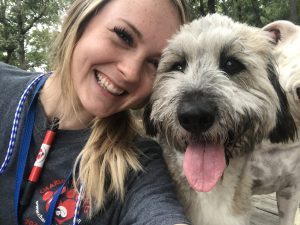 Meet Kayla! She is a recent graduate from Porter Ridge High School and plans to attend the Aveda Institute of Charlotte in the near future. In her free time she enjoys shopping, listening to music, spending time with friends & family, and of course being surrounded by animals. Kayla has her own horse, Roxie, a beagle named Luna, and three cats. She is very hard working with a huge heart and we are very lucky to have her. Kayla loves every pet that comes into Charlotte Kennels like they are her own!
Alex joined us at the end of summer '21 and has been a wonderful addition to our team. She graduated from UNCW in 2019 with major in Special Education and a minor in Applied Behavioral Analysis. She hopes to go back for a Master's degree in Speech Therapy or Applied Behavioral Analysis. She is the proud fur parent of a pup named Winston, and a loving family member to two sisters, a brother, two nephews, and a niece. During college, she played rugby and loves the Chicago Cubs.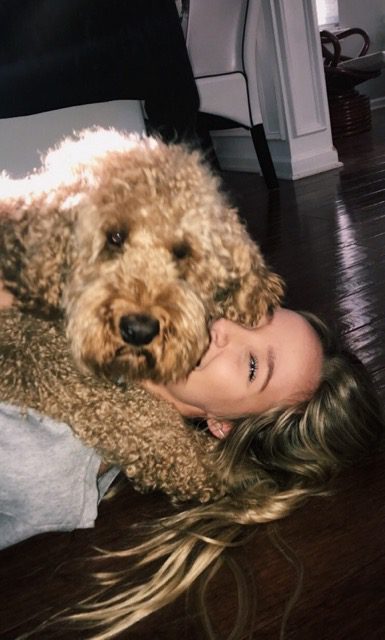 Welcome to Savannah!
She was born in Charlotte NC. Currently she lives in Indian Trail, very close to Charlotte Kennels. Savannah is studying to become a dental assistant at North Carolina Dental Assistant Training School.
Of course she loves to be around animals, ever since she was a little girl she has wanted to work with them. Her dreams became a reality and now she has fun every day with all the animals at the kennel, including our bearded dragon "Papaya". It is also important to see happy customers everyday knowing their baby is in great hands with us.
Welcome Reagan Walters!! Reagan currently attends Weddington High School, she plans to go to UNC Wilmington or NC State University. At this point she is unsure of her major, but she will figure it out quickly. Reagan is very organized, friendly and has a great love for animals. Her hobbies include lacrosse, dance and going to the beach. She currently has one dog at home "Herschel", he is a Maltese mix. We are very excited to have Reagan and look forward to having her expand her wings with us over the next few years.
Leah is a rare thing these days in Union County, she was born and raised here. She married her high school sweetheart, and together they have two grown sons.
She also believes in trying to rescue when possible, she has two rescued cats. Pepper is a grey tabby and Chloe is a calico, they are living their best life in her home. She enjoys delivering the detailed and individualized care all the animals at Charlotte Kennels receive. "Animals show us unconditional love" When Leah says love animals she is all in!!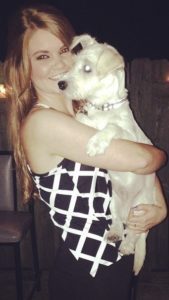 Originally from Dayton, Ohio… but has lived in Charlotte for 16 years, and loves it. She is a graduate of Butler High School, CPCC and currently deciding what to major in. Allison has had many rewarding experiences volunteering for animal shelters over the years. Her entire life has been growing up with cats, dogs and a few reptiles, bunnies, guinea pigs, etc. Currently she has 4 dogs, 3 cats and a bunny that are all rescues. In addition to working at Charlotte Kennels, she pet-sits part time for multiple families and loves what she does. We are happy to have her as a part of Charlotte Kennels to help care for our many guests. You will see and hear Allison at our front desk… she is excited to meet you and your furry best friend!
Mackenzie Griffin
Shift Leader
Meet Mackenzie Griffin! She currently attends Porter Ridge High School. Her hobbies are fishing, shopping, and spending time with her family. She currently owns 3 dogs, a Boxer named Candy, a Sheltie named Missy, and a Maltipoo named Bella. In the future she would like to become a veterinarian assistant or a dental hygienist. Mackenzie has a natural feel for animals. She has grown up around them and appreciates the knowledge she has gained to this point, regarding ALL animals. We feel very excited to have found such an exceptional young lady to join the team!!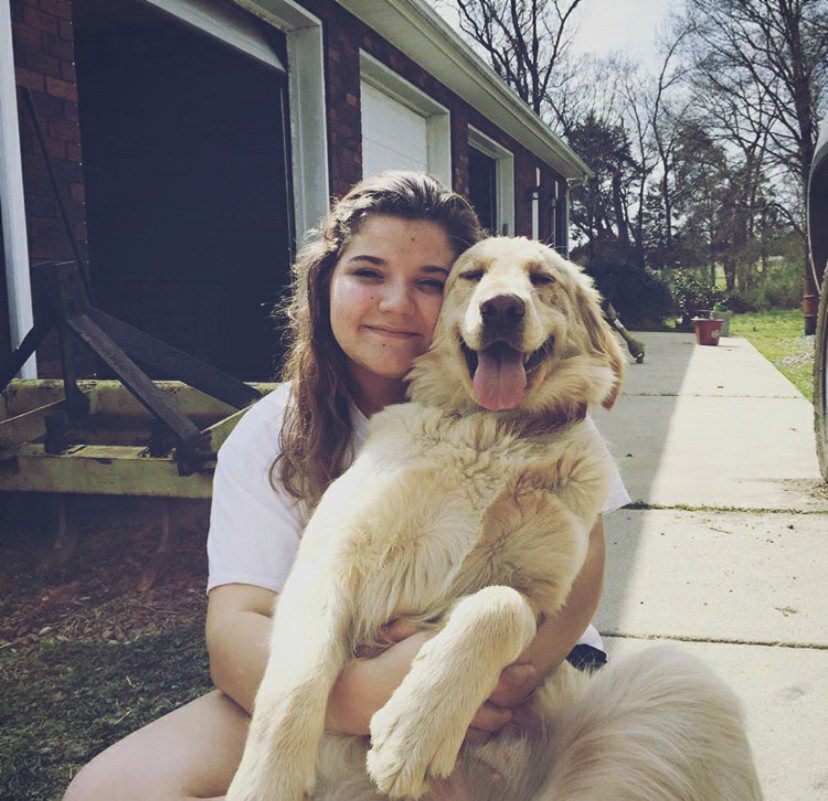 Julianne Cannon
Shift Leader
Julianne is originally from Anderson SC. At Charlotte Kennels we call her "JC"
JC went to Piedmont High School, and haslived in Unionville for 5 years.
Julianne worked at Gander Outdoors and Tractor Supply in Monroe prior joining us at Charlotte Kennels. She has 2 sisters, both older. Her family has had dogs her entire life.
She has 3 dogs, a Golden Retriever (Chevy), a Standard Poodle (Capers) and a Shih-tzu (Pipsy), she really has a heart for cats too, she has 2 cats Sassy and Little Man.
Her family does lots of rescue and re-homing.
She states her dream is to have her own animal care facility, in her hometown one day. JC's love for animals has grown so much working for Charlotte Kennels.
She is super hardworking, interested in all things animals and love seeing the fur babies everyday!!
Bella has loved and owned dogs ever since she was born, and she loves spending time with them! She plays soccer for CSA and for her high school, Central Academy of Technology and Arts. After she graduates, she aims to major in biology or pre-med in order to become an orthopedic physician. She enjoys soccer, writing, reading, and spending time with her family (especially the furry ones!).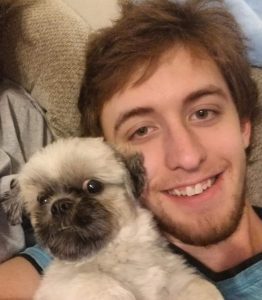 Meet Jacob Atkins, he has been working with us for a year now. Jacob is originally from Mecklenburg County but has lived in Union County since a very young age. He was homeschooled and graduated in 2017. Currently he is taking online courses to become a certified computer technician. In addition to working part time at Charlotte Kennels, he helps his dad with his heating and air conditioning business. Jacob says he is absolutely an animal lover and currently owns a shih tzu named Murphy. He enjoys reading, gaming and exercising in his spare time. We are very excited to have Jacob on our team… he is a very big hearted, helpful & friendly person.
Mackenzie Griffin
Shift Leader
Mackenzie has just come back to the kennel after a small hiatus. She first started at the kennel 7 years ago, in 2014! She has three dogs, a boxer named Candy and 2 maltipoos, Bella and Odie. She is headed back to school for her Master's degree in school counseling. Mackenzie is a strong leader and always leaves her mark wherever she goes. She's very diligent and always ensures the animals are comfortable and well loved. We're happy to have her back.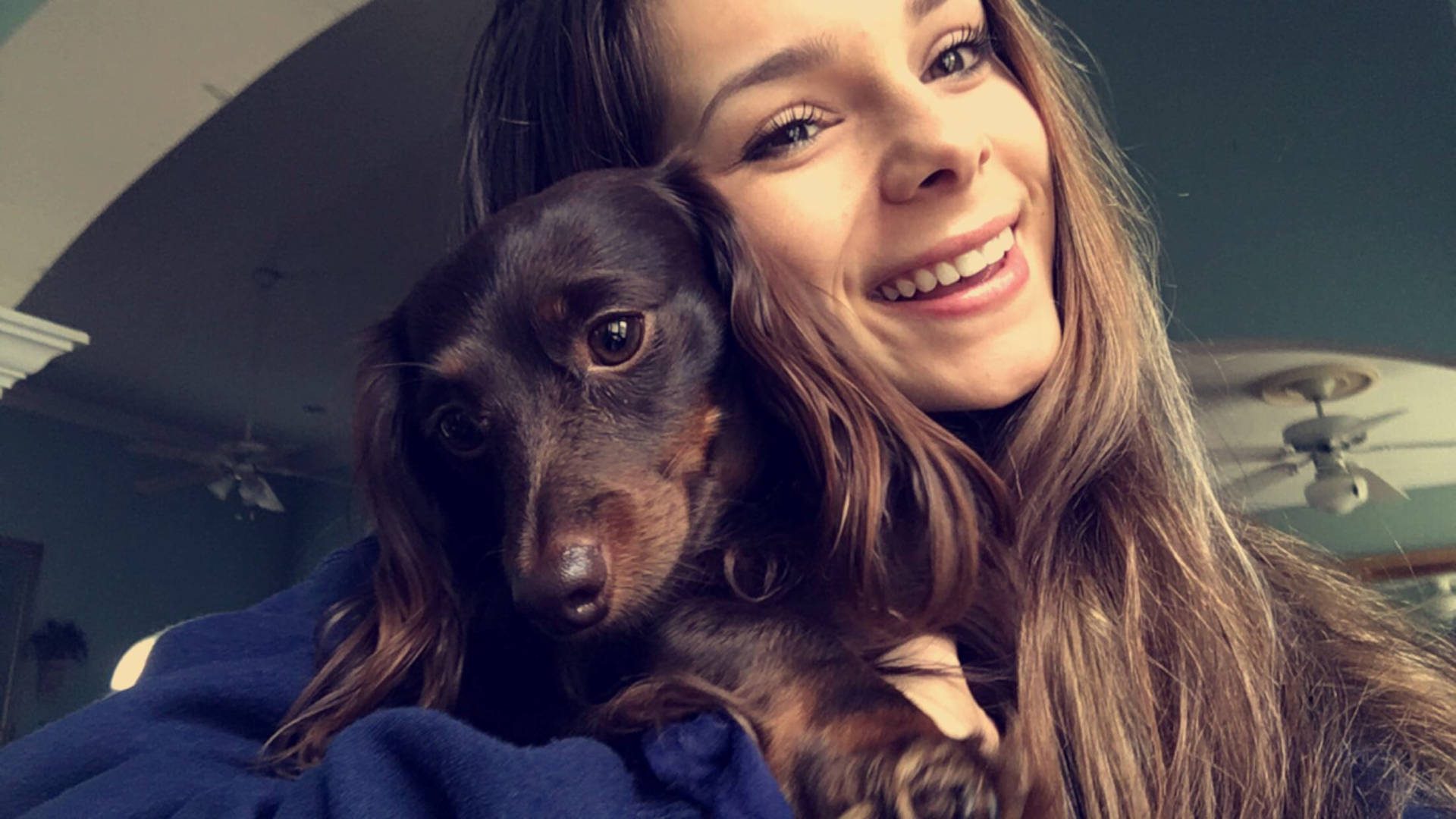 Taylor Stedem
Shift Leader
Big WELCOME to Taylor!! She was born and raised in Charlotte. Taylor loves giving great care to animals and humans alike, she is studying health care management at UNCC.
Away from school, she enjoys her part time job with us. Just like everyone who works at Charlotte Kennels she has grown up with dogs & cats. Her plan is to always have furbabies in her home. Currently she has two miniature dachshunds, Murphy and Charlie, and a kitty cat named Lou. She is thankful to have the opportunity to be able to work with animals and get paid! "There is no better feeling than seeing happy pets when they are visiting with us at the kennel"